Directory
Holmes Chapel Photo Archive
On this site are a small selection of photographs from around the village. They have been arranged in relation to the main routes through the village and can be accessed from the list in the left hand column.
However over the years the History Group have collected many photographs of Holmes Chapel and to allow them to be searched and added to we have created a separate web site
This site contains over 1000 images of Holmes Chapel and district and individuals can add new photographs which may come available. It is a living archive so hopefully current and future events will be recorded in the collection.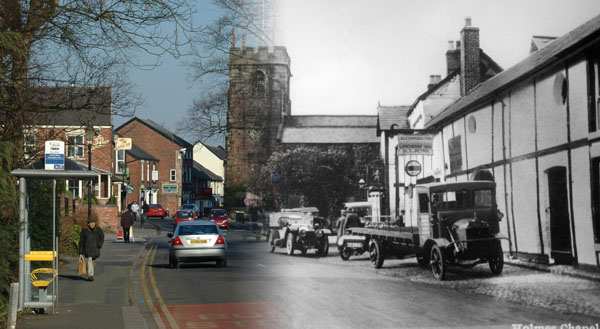 Montages of old & modern in The Square, London Road.