Articles published in "The Villages Mag"
Contents
Dr Lionel James Picton - The Village Doctor
For 45 years the inhabitants of Holmes Chapel and district were fortunate to have him as their doctor.
Born in 1874 at Bebington, Cheshire, he qualified at St. Bartholomew's Hospital London in 1900 and came to Holmes Chapel in 1903. In 1904 he married Mary Emma Binney, a nursing sister. They later had six children. The Doctors surgery was at his home, Sadlers Close, off Knutsford Road. Mrs Picton worked with him, making the medicines.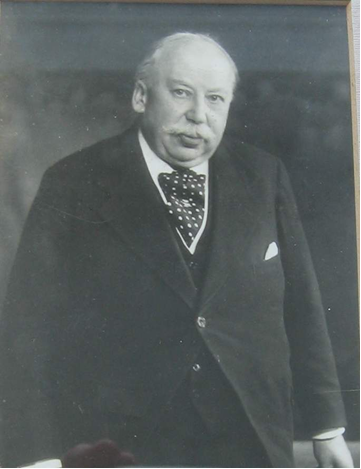 Dr. Picton was a familiar figure, wearing a cloak and a wide brimmed hat and riding his horse, his mode of transport until he got his first car - a de Dion Bouton. Highly respected, there are many reports, 'Dr. Picton attends', at whatever time of day or night.
He had strong views on nutrition and wrote a book 'Thoughts on Feeding' about the benefits of good nutrition, soils, grains, and he even developed a breed of cattle, which was eventually lost to Foot and Mouth disease. Woe-betide a household with white bread on the table when he visited, he just threw it away.
During the First World War Dr Picton spent time at a field hospital in Calais and was the Medical Officer for Somerford Hospital, which cared for wounded soldiers.
Doctor Picton was awarded the OBE in 1920. He died on November 19th 1948 at the age of 74. Some people today still remember him, as do others his son, Dr.Arthur Picton (Dr. Arthur), who followed him in the practice. Picton Square is named after Dr. Lionel.
This article was published in "The Villages Mag" March 2019