Articles published in "The Villages Mag"
Contents
Jodrell Bank Radio Telescope
The story of the Jodrell Bank Radio Telescope began in 1945 when, after wartime service researching radar, Bernard Lovell came back to the University of Manchester to observe cosmic rays. A quiet observing site was needed and the University's botanical station at a little-known place called Jodrell Bank, 20 miles south of Manchester, proved to be the ideal location.
Bernard Lovell worked with engineer Charles Husband, to build the 76-metre telescope. Initially named the MK 1 Radio Telescope, it was renamed the Lovell Telescope on its 30th anniversary in l987. It became an icon of British science and engineering and a landmark in the Cheshire countryside.
The telescope was the world's largest when completed in 1957 and within days tracked the rocket that carried Sputnik 1 into orbit, marking the dawn of the space age. It is still the third largest steerable telescope in the world and many upgrades mean it is now more capable than ever, observing phenomena undreamt of when it was first conceived.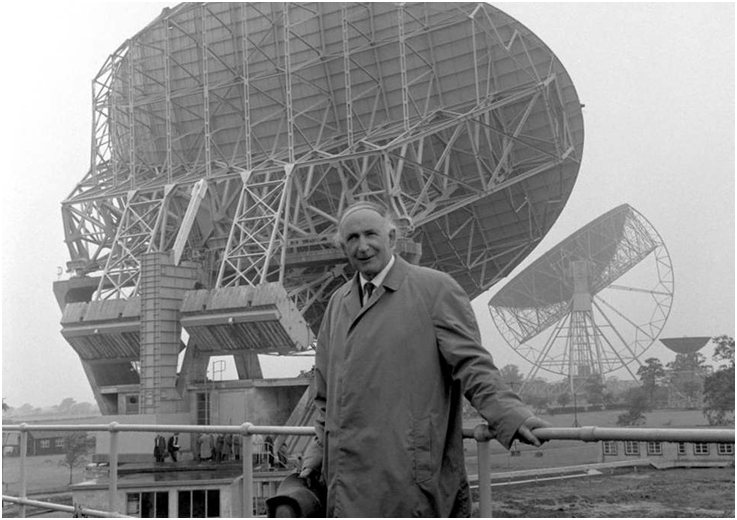 In 2017 the Lovell Telescope celebrated its 60th anniversary and has been selected as the next UK candidate to go forward for nomination to UNESCO as a World Heritage Site. Other notable sites across the world include the Grand Canyon in the United States and Machu Picchu in Peru. Many of the structures at Jodrell Bank are protected by Historic England in recognition of their importance in the history of astrophysics. Still owned by the University of Manchester, the site includes the Jodrell Bank Observatory and a thriving Discovery Centre.
Over the years it has provided employment for many local families, both in the research department and the visitor centre, who all enjoyed the pleasant surroundings of the Cheshire countryside.
This article was published in "The Villages Mag" in May 2019.
Subsequently, in July 2019, Jodrell Bank was made a Unesco World Heritage Site.