Articles published in "The Villages Mag"
Contents
The Good Companions
Cheshire's New Hotel Deluxe
The following is based on an article in the Crewe Chronicle on 25th March 1939.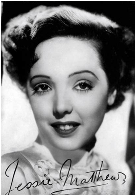 "The Good Companions" was opened by the famous actress Jessie Matthews who starred in the 1933 film "The Good Companions", based on the novel by J.B.Priestley:

"On Tuesday 14th March 1939, the Bull's Head, owned by Wilson's Brewery, closed its doors as a licensed house, and transferred the licence to the new hotel which opened on the following day. It is an imposing building, set back from one of the busiest main roads in the country, luxuriously furnished with nothing omitted for the comfort and enjoyment of patrons.

On the ground floor there are a small bar; splendidly furnished smoke rooms and lounges; an attractive dining room with high-backed chairs; and a large room for meetings. The several bedrooms have hot and cold water laid on, and also upstairs is a spacious dance room. There is an orchestra whose playing is relayed to the various rooms by speakers which are cleverly hidden in ventilators which are covered with mural decorations depicting scenes from the book. There are similar scenes on the frosted glass doors and beneath the banister rail of the main staircase. At the rear of the building, facing tennis courts and a bowling green with pavilion, is a loggia with creepers and a tea garden where there will be open-air dancing in the summer. Hundreds of shrubs have been planted around the grounds."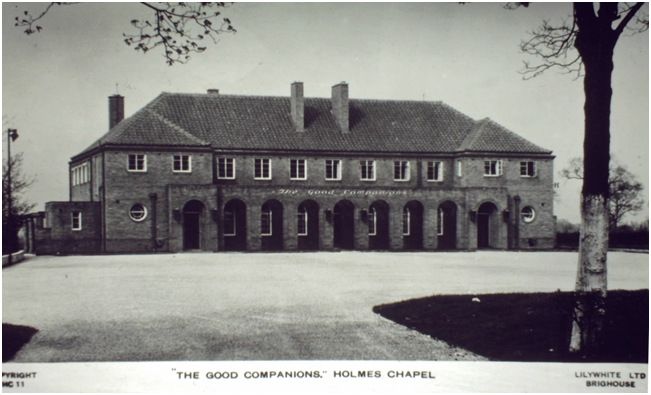 The hotel was a popular "road house" but lost business once the M6 by-passed the A50. It closed in 1992 and was later demolished.
Lovell Court now occupies the site.
This article was published in "The Villages Mag" in June 2019